School Activity
Sustainability Initiatives
In Lawrence Township Public Schools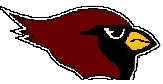 In recent years , the Lawrence Township Public Schools has been actively working to promote sustainability and safe schools through environmentally friendly practices. Initiatives include changing work practices and staffing to sustain these efforts. A listing of such initiatives can be found below. More information on each item may be obtained by contacting the LTPS Business Office at 609-671-5420.
Integrated Pest Management
The district employs integrated pest management as a tool to control insects, rodents, and unwanted vegetation. The first step in each of a variety of strategies is to remove the source of food for each pest. This practice is complemented by using low impact and/or organic methods of pest control. Only in emergency circumstances are traditional chemical solutions applied and only after low impact methods are exhausted.
Fertilizers
The district uses environmentally friendly organic fertilizers on its fields and lawns. In this way, the district protects its students from exposure to chemicals on the field, and prevents tracking from fields into buildings and around the community.
Weed Control
LTPS uses alternative methods of vegetation control along perimeters. Instead of spraying "High Impact" chemicals, the district applies "low impact" or organic solutions. Beginning in April 2007, the district will be using organic pre-emergent on fields and lawns.
Trees
Since June 2006 the school district has planted 37 trees.
Food Service
LTPS is taking steps to provide more healthy food choices to the students. As of September 2006, the district uses only whole grains in its bread products, all snacks are baked instead of fried, and the district no longer sells any candy.
Safe Schools
Beginning in 2006/2007 the district employs a Safety and Compliance Officer to oversee the district's Integrated Pest Management Plan, Asbestos Plan, Hazardous Communications (Chemical inventory & Education), Blood borne pathogens, drinking water testing, fire and safety systems, and security systems. Within this new position, the first priority is IPM, Asbestos, and Hazardous Chemicals.
Cleaning Chemicals
Beginning in the 2005/2006 school year, the school district began purchasing environmentally friendly "Green Seal" cleaning chemicals. This includes hand soap, glass cleaner, bathroom cleaner, and degreaser.